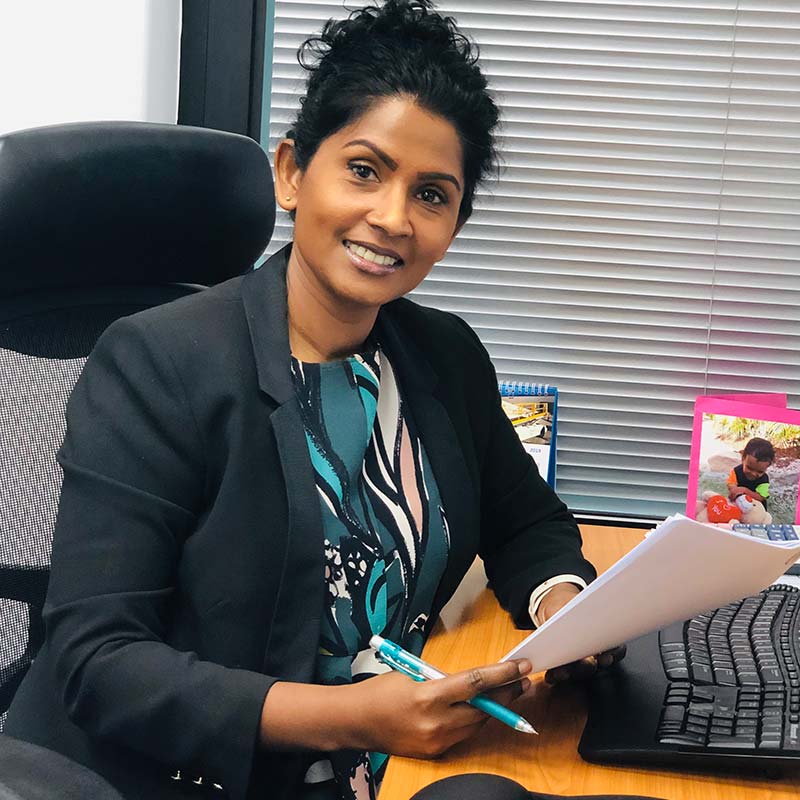 Dulari Premadasa Smith
Founder/Director
"The best way to find yourself is to lose yourself in the service of others" – Mahatma Gandhi
Dulari Premadasa Smith, the founder/Director of the company, has more than two decades of experience in the airline in-flight sector.  She has worked in Sri Lankan Airlines (Sri Lanka), Qatar Airways Catering Company (Qatar), Asian Games Organising Committee (Qatar) and Dnata Catering Services (Australia) in various roles.  Dulari's wealth of experience has included a depth of understanding of in-flight catering, menu pricing, invoicing and conducting meal presentations for airline customers.  Dulari has a demonstrated track record of designing and developing successful databases to manage a high volume of Inflight catering data.
Dulari grew up in a family who believed that their daughter would grow into a confident and independent woman.  They also believed that education would be vitally important in determining Dulari's future dreams, goals and achievements.  She graduated with a Bachelor of Business (Hotel Management) from Griffith University in 2011.  She completed a Graduate Diploma in Australian Migration Law and Practice in 2018.
Dulari has travelled widely for her work and leisure in Asia and Europe.  She has a broad network of friends and colleagues in various parts of the world.  Dulari has personally experienced both the International Student process as well as the Immigration process in Australia.     She is passionate about using her personal experiences to assist others in creating and experiencing the unique opportunities which come with both studying and living in Australia.  She firmly believes that the differences of colour, race, language, religion and cultures make the world a more beautiful and interesting place.